BMT is in the Seven Daysies Finalists 2017
Thank you for all who voted! If you haven't, here is your chance again, this one really counts! Make Your Therapist Number 1 in Vermont!
All you need to do is vote at least in 50 categories for your vote to count, there is 172 total. The second round voting is much faster and easier. You just pick your favorite businesses names that are already on the list!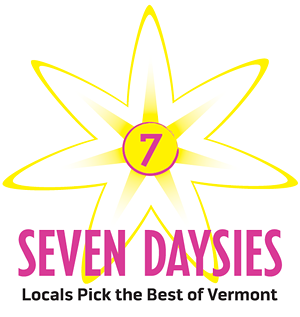 Here is a list of the finalists in each of the 172 categories of the 2017 Seven Daysies nomination round. 57,515 nominations from 3513+ users were submitted May 17-30. The finalists have received the most nominations in each category.
This would mean the world to me, as of being first year in business in Burlington and to receive this nomination is amazing! With your vote winning this could open more opportunities for BMT. BMT name would expand and be more integrated into the community and offer you even more.
-Jolita Brilliant, Your LMT
35 King Street, #9.
Burlington, VT