Services
Personally Dedicated To Providing The Greater Burlington, VT Area
The Highest Quality Pain Relief And Relaxation Through A Comprehensive List Massage Therapy Services
Your Custom Massage Can Be Created Based On:
Ashiatsu Oriental Bar Therapy Barefoot Massage – Luxurious Deep Tissue Massage
Therapeutic Swedish
Hot Stone Massage
Cupping Massage- Myofascial Decompression (Glass/Fire; Silicone/Suction; Face; Sports; Anti- Cellulite and more)
Bamboo Therapy Tools and Gua Sha
Thai Massage Techniques and Thai Reflexology
For Couples Massage: one after the other appointments are recommended, side by side couples massage is possible with advanced notice, I have to coordinate schedule with another therapist, it is not possible to book side by side online, please contact me directly. If I am unable to schedule you for side by side I will recommend someone else who possibly could. Thanks
Massage Classes For Couples/Pairs
Health and Lifestyle Coaching (Life/Work Balance; Relationships; Career; Healthy Weight and other)
Small Business SEO Consulting
When was the last time you received the attention you deserve?
Regular massage does not only relax and soothe the body, but also the mind.
Below are the available options, all of which will create for you an extraordinary experienced tailored to your individual needs. (You must receive text and e-mail confirmation when booking on-line, if you have not please call: 802-825-4116, thank you)
  (Click Here to book if you don't see the booking form above).
*ATTN: Card used to reserve the booking is not being charged at the time of booking; it is used in a case of a No Show. You must present a form of payment (check or cash in person, or card (2,75% fee) in person, payments also can be taken by phone or e-mail invoice.
Give the gift of massage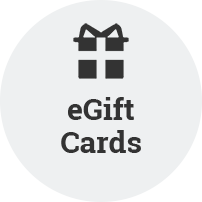 GiftCards are available for the purchase in person, however if you prefer not to stop by to pick up a physical card, you are welcome to place an order online for a eGift here! Thank you.
As well I can accept the pre-payment for the appointment you are booking for someone else by phone (802-825-4116) (Tips allowed). Or the payment can be accepted by Square.Inc invoice sent to you via e-mail, invoice must be paid prior to the appointment. (Tips allowed). You can also visit Brilliant Massage Therapy's On-Line Store to Pre-Pay for the appointment. Package deals are available (10% off).
Plan to arrive 5-10 mins early for your time. If you are 10 or more minutes late, your appointment will be shorter accordingly or cancelled all together if there is no communication from you about being late. Thank you.
Massage benefits are cumulative, and as such, it is recommended that you return every one- two- four up to six weeks to enjoy the fullest results from the treatment.
Ways To Save On The Massage 
Pay with check (written to Brilliant Massage Therapy) or cash. It will save the 2,75% added card fee. Can provide receipts for all.
Ask to purchase 5 or more massage package deal and get a 10 % discount or 10 minutes extra to each of your purchased appointments. 
When you arrive check in with your mobile phone on Facebook at BMT or Yelp at BMT  choose a complimentary CBD Oil- Add On, or additional 10 minutes to your massage or 10% off your order!
Leave a review on Brilliant Massage Therapy social media and receive 10 mins complimentary to your next appointment.
Talk to me about the recurring regular customer discount, applies to people with necessary frequent massage needs. People with chronic pain, students with financial limits and similar that schedules recurring appointments.
Cancellation Policy 
To secure your appointment you might be asked to provide your credit/debit card number to put on a secure file. At least one day cancellation notice in required to avoid a charge, you might be charged a full cost for a no show. Thank you.
Benefits Of A Massage
Each individual appointment will be structured to focus on the specific needs of the client.
Massage therapy and treatment work can dramatically help or eliminate many different conditions (though it can not help everything). Here is just a short list of some conditions that benefit from massage therapy, manual therapy, and/or treatment massage:
In general, however, all of my massages reduce stress, take away muscle tension, pain and tightness, and allow the body to absorb more oxygen. In doing so, it will remove toxins, and increase range of motion.
You will also benefit from increased immunity, enhanced sleep quality, the release of endorphins, a decrease anxiety, greater energy, and improved concentration.
Massage therapy can provide relief for the following:
Bad Posture, Postural Distortions, & Functional Scoliosis
Aches & Pains
Neck Pain
Shoulder Pain
Arm, Wrist, and Hand Pain
Upper & Mid Back Pain
Low Back Pain
Hip Pain
Leg and Knee Pain
Foot Pain
PTSD
Depression
Plantar Fasciitis
Hammer Toes, Claw Toes, Mallet Toes
Golfer's Elbow, Tennis Elbow, Medial Epicondylitis, Lateral Epicondylitis
Trigger Finger and Dupuytren's Contracture
Chronic Pain, Fibromyalgia, and Chronic Fatigue Syndrome
Headaches, Migraine headaches, and Tension Headaches
TemporoMandibular Joint Dysfunction (TMD) (a.k.a. Jaw Soreness, TMJ)
Carpal Tunnel Syndrome
Thoracic Outlet Syndrome
Frozen Shoulder
Whiplash
Sciatica & Piriformis Syndrome (a.k.a False Sciatica)
Strains & Sprains
Tendonitis
Asthma
Constipation
Sleeping Disorders
Shin splints
Achilles Tendonitis
and other conditions.
Tour of Brilliant Massage Studio